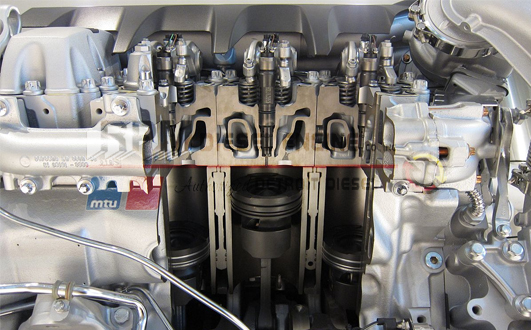 If you're in need of common rail diesel injection services, don't settle for anything less than excellence. The common rail fuel injection system is an important factor in diesel engines with many crucial components that should be working in congruence together for optimum engine performance.
RPM Diesel is proud to be regarded as a premier diesel engine repair company in South Florida. We offer complete common rail diesel injector services that include everything from diesel injector refurbishment to common rail rebuilds and fuel injector testing.
Why RPM Diesel for Common Rail Diesel Injection Services?
One of the most important factors setting us apart from other common rail diesel injection repair facilities in South Florida is our access to advanced resources. Our common rail testing equipment, as well as our high level of certified training, ensures that any of the common rail and fuel injector services we provide are done at the highest level of industry standards.
The benefit to our customers is having all necessary diesel fuel injection services done with the assurance that their engine is in good hands. Moreover, using our exceptional understanding of the common rail equipment we use as well as the inner-working of diesel engine components allows us to improve overall performance without having to incur unnecessary future repair costs.
Diesel Injector Testing Services
Using our in-house Bosch EPS 815 Common Rail Test Bench, our technicians perform high-level diesel injector testing services. The Bosch common rail testing bench is capable of testing all CRI, CRIN, CRIN I, II, III, and IV Bosch injectors as well as CP1, CP2, CP3, and CP4 common rail fuel pumps. The testing bench uses shot-to-shot metering to measure firing events as low as 1/10 of a cubic mm. With this data, our technicians can properly diagnose and determine the most appropriate method for either repairing or replacing all components of the common rail fuel system.
Fuel Injector Repair Services
Our technicians are also capable of cleaning, refurbishing, rebuilding, or repairing fuel injectors. We have access to a HEPA air-filtered clean room, a necessary environment for proper rebuilds and repairs. Furthermore, our fuel injector repair services are done using over 500 different shim sizes in addition to the advanced testing software.
Schedule Common Rail Services in South Florida
If you're prepared to schedule any of our common rail diesel injection services and are located within the South Florida region, give us a call. We are known for our high level of professionalism as well as our ability to quickly diagnose and repair problematic engines quickly.
Contact RPM Diesel to schedule a service appointment soon or call 1-800-660-6304 to speak with a technician about your needs directly.
Facebook | Twitter | Yelp | YouTube
Common Rail Diesel Injection
2,575 total views, 1 views today