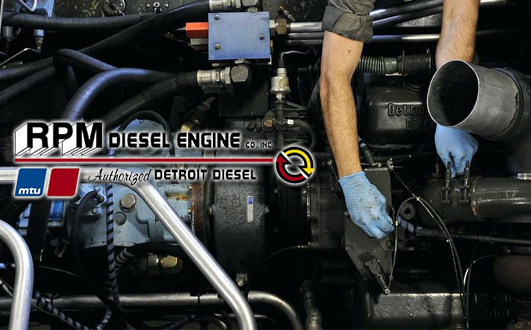 Even the best marine generators eventually have problems. It can be especially bothersome when a diesel generator begins making loud and annoying noises. It's also never good when you start seeing smoke of any color. In any of these cases, it might be time to consider finding a  marine generator repair service.
Marine diesel generator repairs are similar to standard engine repairs and overhauls. Its components should be carefully inspected for any problems before cleaning. The fuel pump also needs cleaning and re-calibration for it to perform as it should. For these reasons and more, the best option for having a marine generator serviced is to take it to a professional technician.
Professional Marine Generator Repair
Professional diesel technicians have the expertise and resources necessary to do any repairs correctly. For instance, it's often a wise decision to have the diesel injectors inspected in case they need to be rebuilt. Doing this can actually save you money down the road on future marine generator repair and maintenance costs. Professional technicians can help with this, unlike your local handyman.
In addition to rebuilding fuel injectors, paying for professional diesel services will all around serve you better in the long run. It's easy to see why low-cost service options might be initially tempting. After all, who doesn't like saving money? What many people might not realize, though, is that replacing components from repair to repair will only continue to cost you more down the road.
Similarly, using refurbished parts instead of new generator parts will contribute to extending the time between repairs. That benefit is in addition to the fact that the generator will run better overall. Improving performance also improves fuel efficiency and lowers emissions while reducing vibrations and noise. It's easy to see why proactive investments are preferred to reactive marine generator repair costs.
RPM Diesel Company
If you are in South Florida and need to find a professional diesel technician to service your generator, consider RPM Diesel Company your local solution. We provide marine generator repair and maintenance in addition to a diverse variety of other diesel engine services, including overhauls and fuel injection and common rail services. Contact us to speak with a technician and schedule an appointment soon.
Facebook | Twitter | Yelp | Google+ | YouTube
Marine Generator Repair
1,289 total views, 1 views today