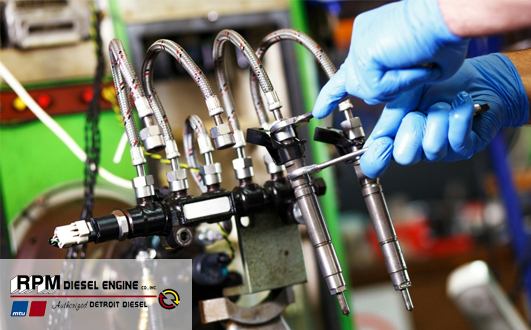 Detroit diesel marine engines need to be maintained in good condition to ensure their long-lasting performance. RPM Diesel Engine Company is proud of being one of the leading service providers in South Florida for Detroit Diesel marine engines. Our diesel service experts can help keep your diesel engine at its best. If you are looking for the best company for any Detroit Marine Diesel Engine related services look no further than RPM Diesel!
We only use the most advanced equipment and highly-trained technicians to assist you with your Detroit marine diesel engine needs. RPM Diesel is your one-stop shop for all things Detroit Diesel.
Detroit Diesel Engine Parts
To view more maintenance and service parts for marine diesel engines or generators, visit our Parts Department.
Detroit Diesel Engine Repairs
Detroit Diesel is still one of the most respected and well-respected engine manufacturers in the world. These engines are trusted by yachters every day. When it comes to performing Detroit marine diesel engine repair, our technicians can help. All marine diesel engine repair services can be performed by our dockside technicians.
Detroit Diesel Engine Maintenance
Every yachter knows the importance of maintaining their engine. Regular Detroit marine diesel engine care can help you reduce emissions, improve fuel economy, and prevent costly repairs in the future. You can trust our technicians to take care of your engine so you don't have to worry about it breaking down again when you go out on the water.
Detroit Diesel Engine Overhauls
A complete engine overhaul is a great way to upgrade your Detroit Diesel marine engine. To keep your warranty valid, we only use OEM parts.
Call RPM Diesel for any of our Detroit Diesel marine services or to speak to a technician about more details.
Detroit Marine Diesel Engine
Facebook | Twitter | Yelp | Google+ | YouTube
333 total views, 1 views today