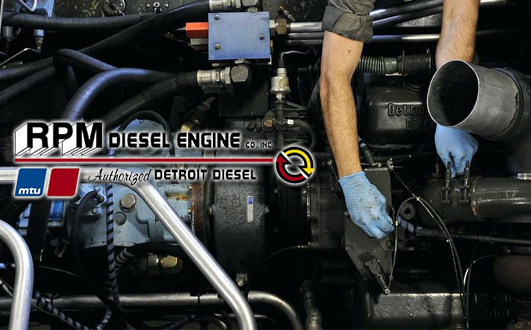 When you're out on the water, uninterrupted power is more than a luxury—it's a necessity. The peace of sailing or the productivity of a marine operation can be greatly hampered by a malfunctioning diesel generator. If you've been searching for "marine diesel generator companies," you've landed in the right place. At RPM Diesel, we are committed to keeping your generator—and your journey—smooth and uninterrupted.
Understanding the Importance of Diesel Generator Service
A well-functioning diesel generator is essential to maintain the electronics and comfort systems of your vessel, whether you're sitting in port or at anchor. Regular servicing of your diesel generator carries immense benefits, such as decreased emissions, less noise and vibrations, and fewer avoidable and costly repairs.
No one wants to be the vessel pumping out unpleasant fumes from a malfunctioning diesel generator, annoying both the inhabitants and the neighbors. As such, addressing generator malfunctions promptly is vital. A generator repair requires professional knowledge, similar to an engine repair. This is where the significance of "marine diesel generator companies" comes in.
Why Trust a Diesel Generator Professional?
Your diesel generator is a compact version of your vessel's engine, specifically designed to power your electronic and comfort systems. It's just as critical as your main motor, so would you risk having it repaired by a general handyman or a basic automotive technician?
Relying on an under-qualified person can be costlier in terms of both time and money. A diesel generator repair involves many of the same steps as a typical engine overhaul, including essential checks such as ensuring the fuel pump is clean and calibrated. That's why it's crucial to trust trained professionals like those at RPM Diesel.
The Value of Genuine Parts and Regular Maintenance
In the event of a generator repair or overhaul, using refurbished parts might seem cost-effective initially, but it could lead to more expenses in the long run. At RPM Diesel, we recommend replacing any worn-down items with new parts during a major repair to avoid premature failure of these components.
Proactive maintenance is just as crucial after a significant repair to your generator. A proper preventative maintenance schedule will have your generator running like new for longer, extending the time between major repairs. It's the key to prolonging the life of your vessel and ensuring your continued pleasure on the water.
Experience the RPM Diesel Difference
Navigating the myriad of "marine diesel generator companies" can be daunting. But with RPM Diesel, you can rest assured that you're in capable hands. We combine professionalism, expertise, and a commitment to quality service to ensure that your vessel's power source is in its optimal condition.
Don't let a malfunctioning diesel generator hinder your marine journey or operations. Reach out to RPM Diesel today for comprehensive generator services tailored to your specific needs. Remember, in the world of marine operations, continuous power is not a luxury—it's a necessity. Trust RPM Diesel to keep your journey smooth and your power uninterrupted.
Marine Diesel Generator Companies
Related Media: Turbocharger Service and Installation
Find us on: Facebook | Twitter | Yelp | YouTube